Connecticut Kitchen Remodeling Contractor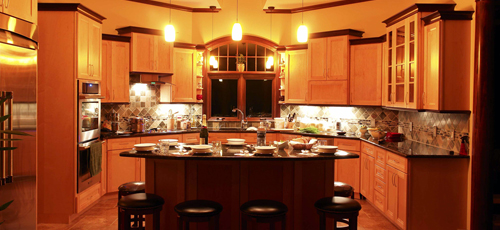 The decision to remodel your kitchen is one of the best investments you can make. The kitchen is where the people will spend most of their waking hours while they are home. It is where they cook, eat, and gather with the family. It is where they talk share ideas about the latest trends and fashions.
It is no surprise that the kitchen remodeling is at the top of the list of home improvement projects in Connecticut. P.S. Contruction will help you increase the value of your home and may assist you in selling your home with the time comes.
Kitchen remodeling, however, can be a very messy and disruptive home improvement project. And the length of the disruption can take as long as a month, or more, even with a well planned out plan.
At P.S. Contruction, we care about making the transition from your old kitchen to your new kitchen a pleasant experience. Our owner is hand on, from the first meeting, to the last clean up.
If you are looking for a professional Connecticut kitchen remodeling contractor, please call us today at 413-562-8868 or complete our online consultation form.