East Longmeadow Remodeling Contractor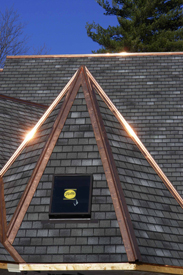 East Longmeadow homeowners who remodel their homes or make improvements to their property naturally hope to recoup any costs when it comes time to refinance or put their home up for sale. However, when it comes to financing and the real estate market, some remodeling jobs are more valuable than others. If your main goal in doing a East Longmeadow kitchen remodel is to raise the sticker value of your home, you might want to do some research on which remodels give you more bang for your buck.
Kitchen and bathroom remodels are a surefire bet, since they are valuable to home buyers today. These remodels usually pay back about 95% of their own cost when it comes time to appraise the home. Kitchens and bathrooms go out of date quickly, and are two of the most-often used rooms in a home. If you're planning on a remodel, this is the first place you should look. East Longmeadow are specialists in both kitchen and bathroom remodeling and can help you make the best decision on your home
Other Areas We Provide Remodeling Services in Massachusetts
Westfield, MA - West Springfield, MA - Springfield, MA - Agawam, MA - Southwick, MA - Longmeadow, MA - East Longmeadow, MA - Huntington, MA - Russell, MA
If you are looking for a professional East Longmeadow remodeling contractor, please call us today at 413-562-8868 or complete our online consultation form.


Remodeling Services