Connecticut Remodeling Articles & Resources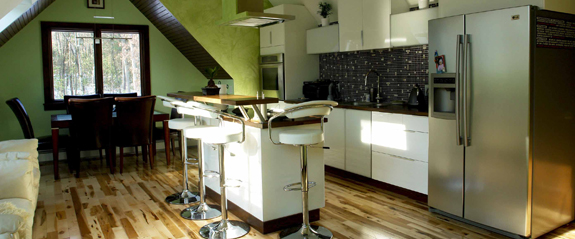 At P.S. Construction, we strive to remodeling resource to Massachusetts and Connecticut homeowners. We provide new remodeling articles and resources every month to ensure that you have the resources you need before you ever begin your remodeling project. Be sure to check back monthly to check out the new remodeling articles!
According to the National Association of Realtors (NAR), existing home sales have fallen to their lowest level in nearly 10 years... (read more)
Living in the modern world, showers have become more of a luxury compared to the ancient days in Greece where pull cord showers were taken outside and only a cold water supply was available due to lack of plumbing... (read more)
The past century witnessed the evolution of the function and interior design of the traditional kitchen. It has magically transformed from being a mere service area ... (read more)
Bathroom remodeling ideas for an average sized bathroom include such things as putting in new fixtures for your lighting, sink, or bathtub. Sometimes those small changes can make a huge difference in the look and feel of your bathroom. If you are ... (read more)
A critical part of planning a kitchen remodel is creating your kitchen remodeling design. It is really important to spend whatever amount of time you need to develop the exact design you want in your kitchen remodel. In fact, it is very important in controlling the ... (read more)
In many basement remodels, the space is divided into several rooms or areas. As you plan the design and division of the space and the style of the furnishings and the function of each area, it is important to consider the various lighting needs in the finished space ... (read more)
If you are interested in obtaining bedroom addition estimates, there are a number of resources that you can utilize to find information. One of the best places to begin your search is the Internet. By browsing online, you can find a wealth of information that ... (read more)
Building and remodeling choices are largely a matter of personal taste. Whether you are building a new home or remodeling an existing home the goal is primarily one of making the home more comfortable and practical for your family. But at least somewhere in the ... (read more)
People used to purchase a home so that they could have a solid place to raise a family instead of the ups and downs of renting. Todays homebuyer buys a home today for a place to raise their family and to increase the value and make some money ... (read more)
It's hard to pick up a newspaper today without reading another alarming headline about the impact global warming is having on our planet. This growing concern has caused a number of our clients to ask how they might be more environmentally-conscious in their home designs and renovations ... (read more)
If you are looking for a professional Massachusetts remodeling contractor, please call us today at 413-562-8868 or complete our online consultation form.